The Pulsar 135LS gets a minor but significant redesign.. for India
When the Pulsar 135LS was first launched in India, I had mentioned that the rear fender was an eyesore (though very functional in keeping out water splash) of an otherwise brilliant and fresh design.
..the best sub-150 cc motorcycle in the country has just got better..!!
To everyone's surprise, the pulsar 135LS was launched in Indonesia with a better design rear fender. Just as we were starting to feel being being left out with "step motherly" treatment, Bajaj has given the Indian Pulsar 135LS the same "split two piece" rear fender design as well.

What's good for Indonesia is certainly good for India..!!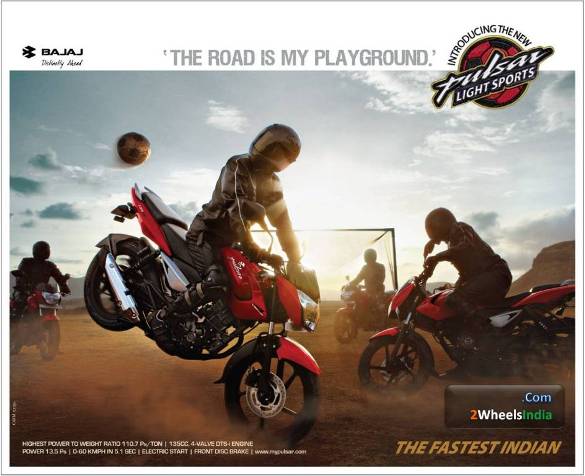 What's new in the Pulsar 135LS now?
Split two piece rear fender design



All black engine



Half chain case with "O"-ring sealed chain



Redesigned saree guard
It can be clearly seen from the above "before" and "after" photos that the new design makes the Pulsar 135LS perfectly proportional from every angle.

Also as far as I know, there is no change in the price of the bike.
The split rear fender is composed of two matt back plastic pieces. One of the plastic piece (the outside one) is held by a rod and the other piece (the inside one) is actually integrated with the half chain cover. The quality of the plastic used is top notch and the entire set up feels very very sturdy.

With the split rear hugger and the half chain cover, the rear now looks sharp and light and goes perfectly well with the "Light Sports" theme of the Pulsar 135LS. Even the "butterfly" shaped saree guard flows with the design quite well.

By the way I also loved the "The road is my playground" theme. With the redesign, the best sub-150 cc motorcycle in the country has just got better..!!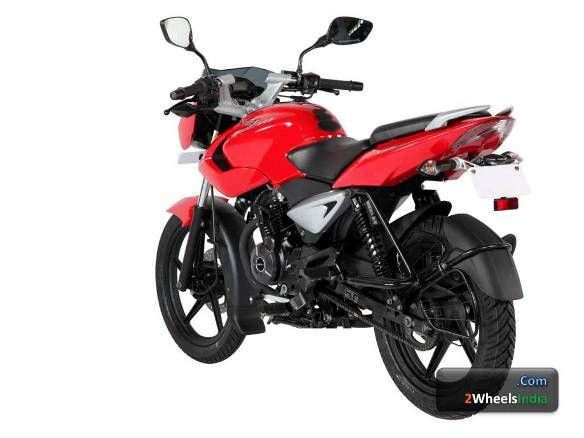 Related Posts
Disclaimer:
This is to remind that the Views or Opinions in the blog are entirely mine unless explicitly stated. The Views and Opinions published in this blog should in no way be related to any other person or organization associated -- directly or indirectly -- with me.